Moving can be a pain in the back, am I right?  I don't think we know how much stuff we really own until we have to pack for a move.  Years' worth of things accumulate in our homes, and we would be hard-pressed to discover how half of the treasures even came to be ours. 
Besides figuring out the process and making time to start stowing away items to be transported, the "how can I get this thing done quickly and efficiently" conundrum. Helpful insights gathered can help make the process a little less time-consuming and, dare I say, enjoyable if you learn to make it easier on yourself and everyone involved.
Before I share with you some helpful hints for packing your belongings for a move, I must insist that you declutter your house before boxing your things.  It wouldn't make much sense to pack along with you items that you don't want or need anymore to your new residence.  I know it seems like a lot of work, but you will thank me later!  Plus, the less you have after decluttering, the less you have to pack. 🙂  Sell, donate, recycle or trash whatever you will not be taking with you.  Who knows, you could even make enough cash off your treasures to buy yourself a house-warming gift!
1. Section off groups of your hanging clothes and wrap them in draw-string garbage bags. I would suggest tying the draw-strings at the top around the hanger rather than the bottom, so you will be able to reuse your garbage bags after the move. There is no sense wasting a bag by tearing a hole in it.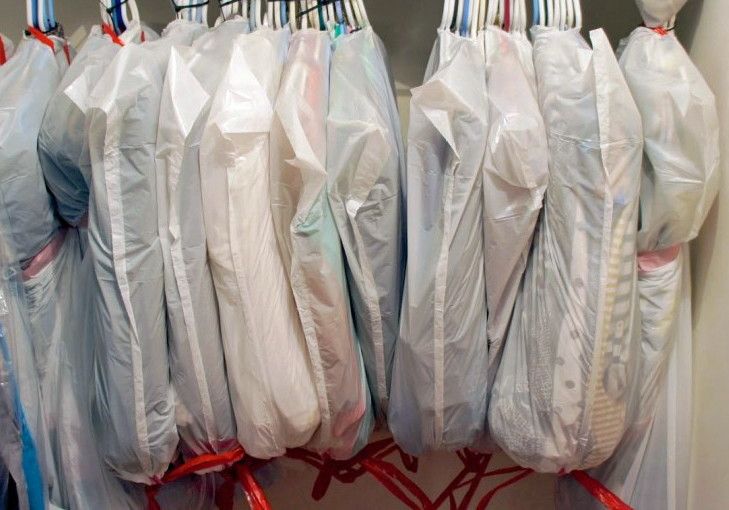 2. Wrap fragile items in towels, rags, aprons, etc. to protect your breakables while saving money on bubble wrap or packing paper.
3. Similarly, you could place glassware inside socks for protection while condensing packing. Just make sure you label the box as such
4. When packing drawer contents, consider using zip-lock bags to hold the items together for that particular drawer (this works well for small items).  You may do well to wrap the drawer with its contents still intact as in a silverware tray or a junk drawer that has already been organized to keep you from extra work after the move.  Keeping clothes in the drawers and using stretch wrap to seal them for transport will save a lot of time later as well.
5. Using ice cube trays or egg cartons to store your jewelry for a move is a great way to keep your accessories separated to prevent tangles and lost pieces.  You would need to wrap the ice tray in plastic wrap, if it doesn't have a lid, to keep jewelry secure.
6. Pack dishes between paper or styrofoam plates, and place drying mats or hand towels between baking dishes.
7. Use different colored packing tape to distinguish which boxes go in certain rooms of the house.  You could also use the different colored round stickers, though they may lose their stick during the move and fall off.  Either way, you would need to label each box according to its' contents to make sure it gets transported to the correct area.
8. Pack smaller items into larger containers such as bins or baskets for transport.  spices could get placed in a large, lidded crock pot, for example.
9. Pack a medium to a large clear, plastic tub filled with your first-day essentials.  You will want to keep this with you in your vehicle separate from all the rest of the boxes.  Items to include would be toilet paper, disinfectant wipes, hand sanitizer, trash bags, paper towels, and a couple of cloth ones, water, a snack, scissors, and any other essential that you would rather not go digging for.
10. Use your rolling suitcases to pack heavy items, such as books: the less stress you put on your body, the better. Let the wheels do the work and save your back.